Conference History (Download)
2022 2nd International Conference on Accounting, Auditing and Finance (ICAAF 2022) was planned to be held in The University of Western Australia, Perth, Australia during November 21-23, 2022. In consideration of the health and safety of everyone, pervasive travel restrictions as well as most author's appeals, we are forced to convert ICAAF 2022 into an fully conference in Zoom. We were looking forward to seeing everyone in Perth, Australia, but we are excited for the opportunity to innovate by creating an engaging virtual conference that will be rewarding for both presenters and attendees.

The conference chair, Prof. George Shan has given warmly welcome to all attendees by online. The organizing committee has invited Dr. Lei Xu, University of South Australia, Australia (Editor-in-Chief of Economics & Politics) and to deliver keynote speech and two invited speakers, they are Dr. Monica Violeta Achim, "Babes-Bolyai" University Cluj-Napoca, Romania Dr. Norhayati Sulaiman, University College of Poly-Tech MARA Kuala Lumpur, Malaysia. They have given topics with " Introduction to ECPO, Economic and financial crime, sustainability and good governance, Financial Knowledge and Capabilities on Firm Performance."
Group Photos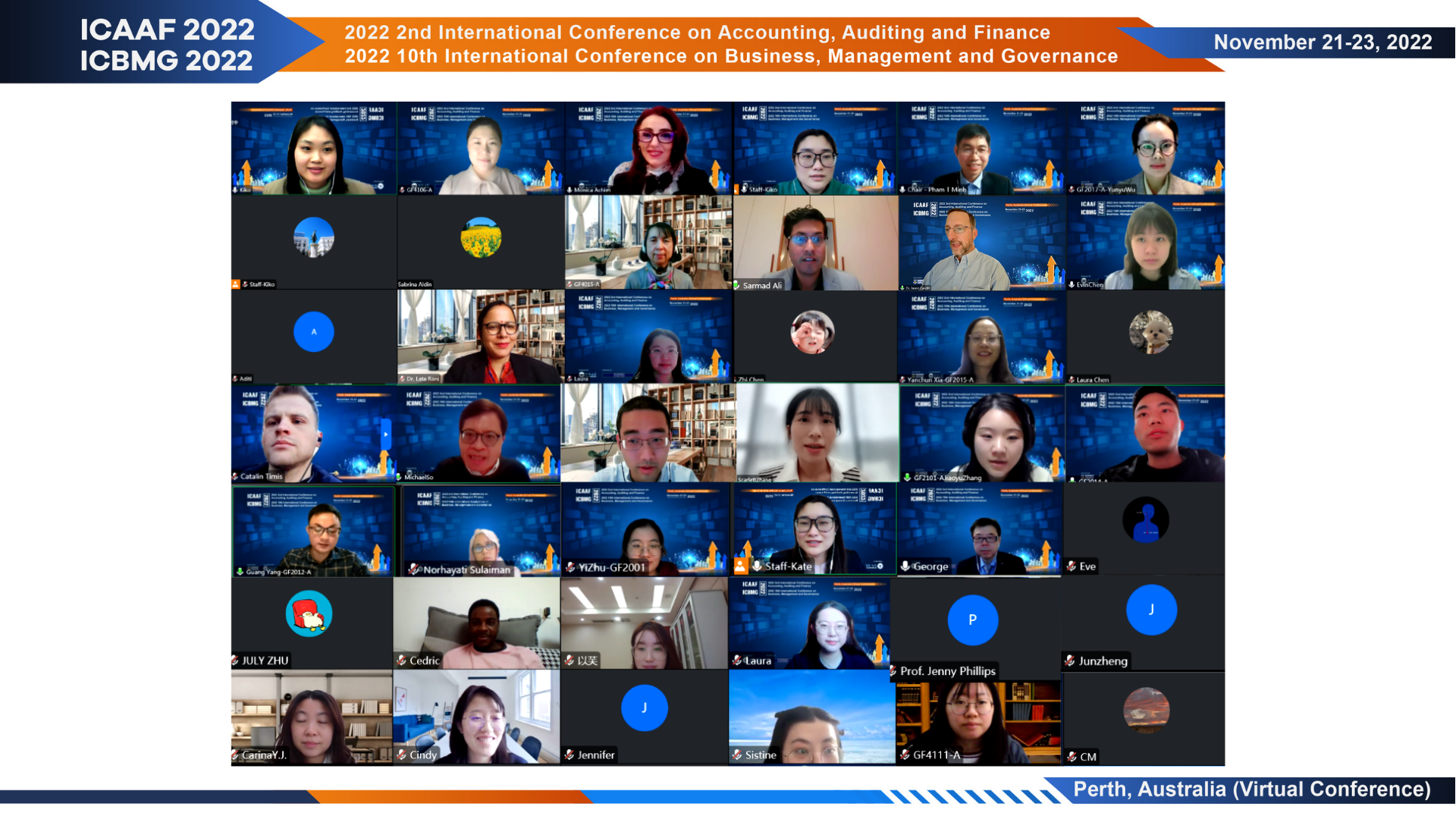 Session Group Photos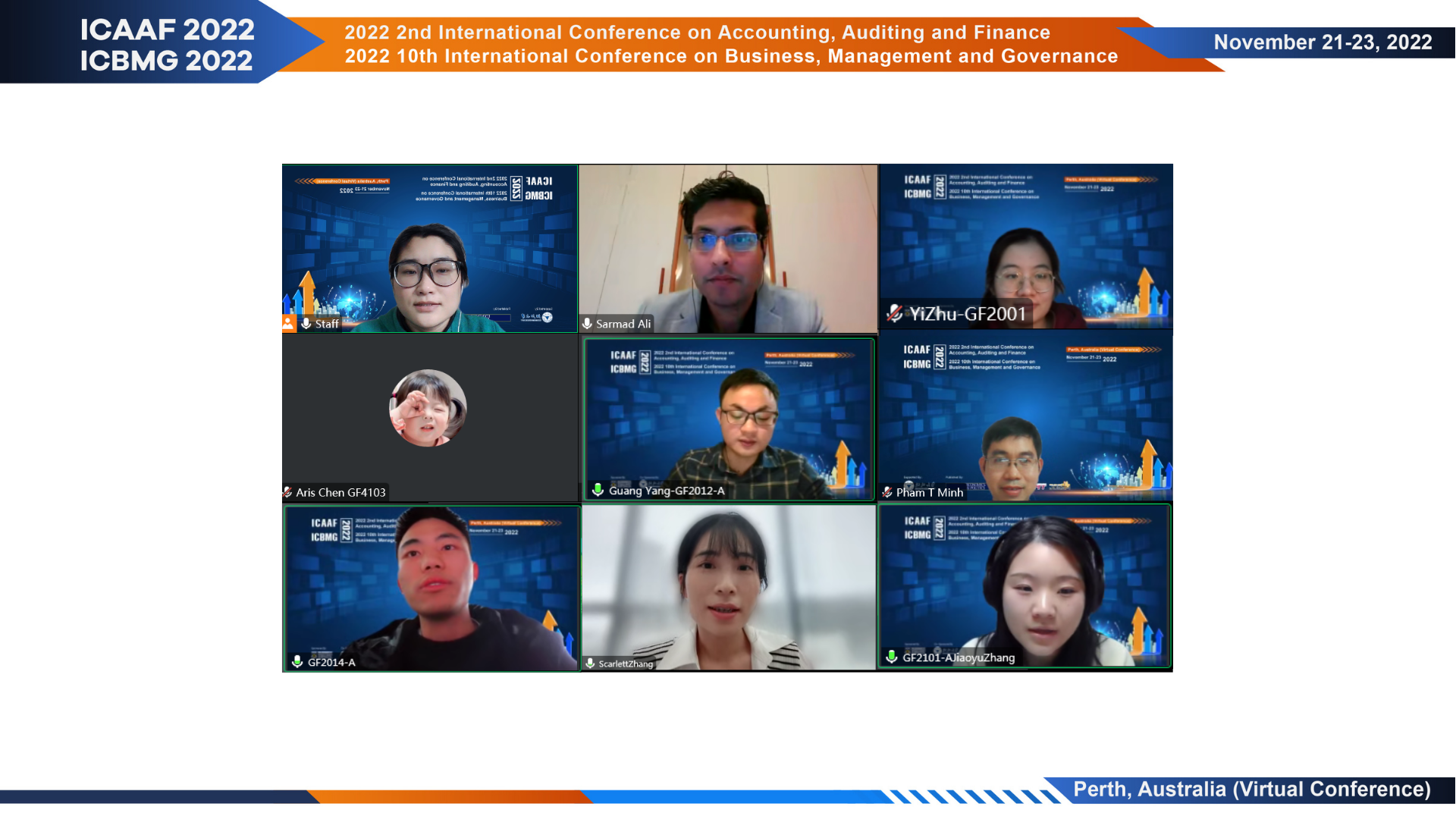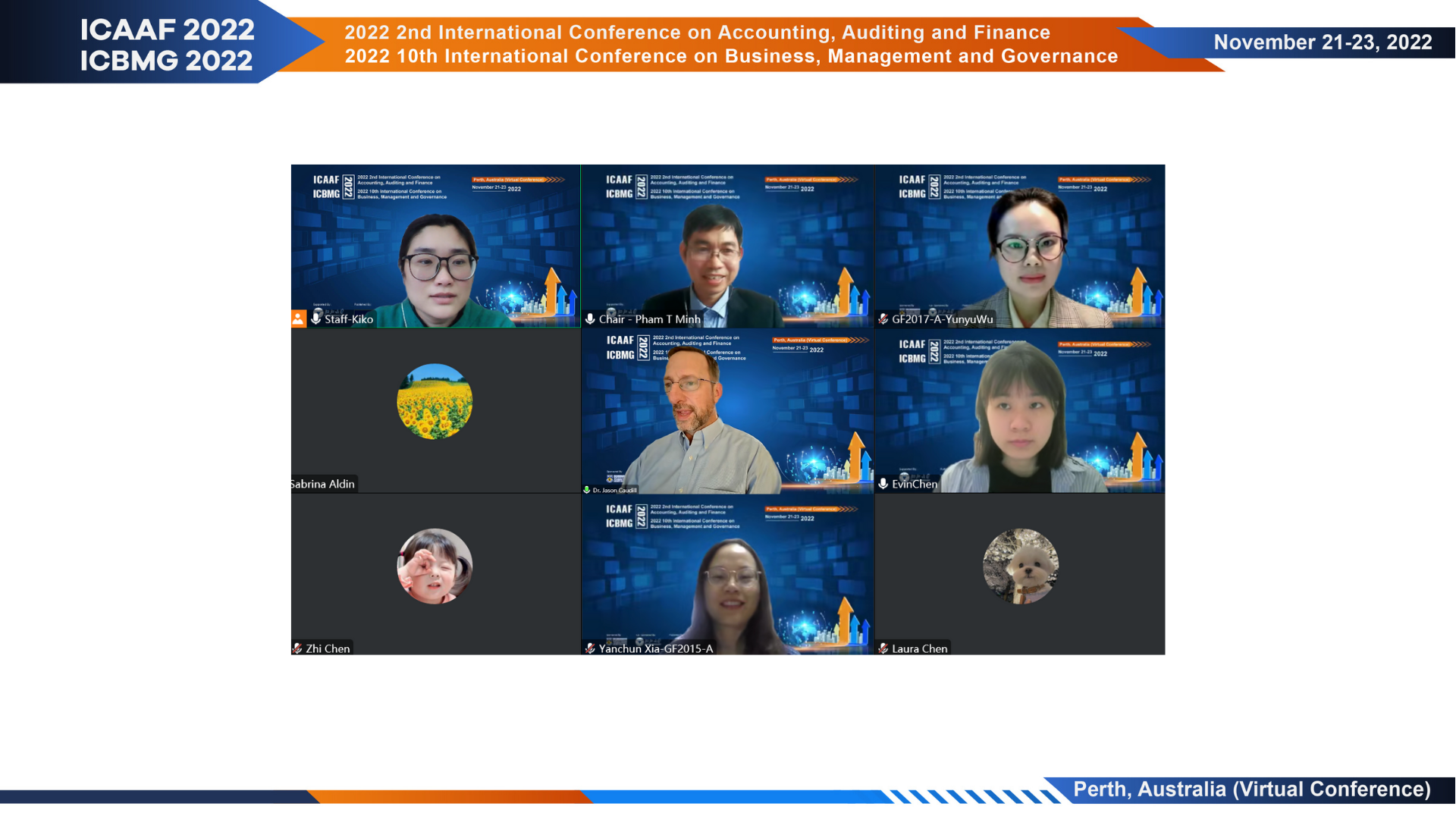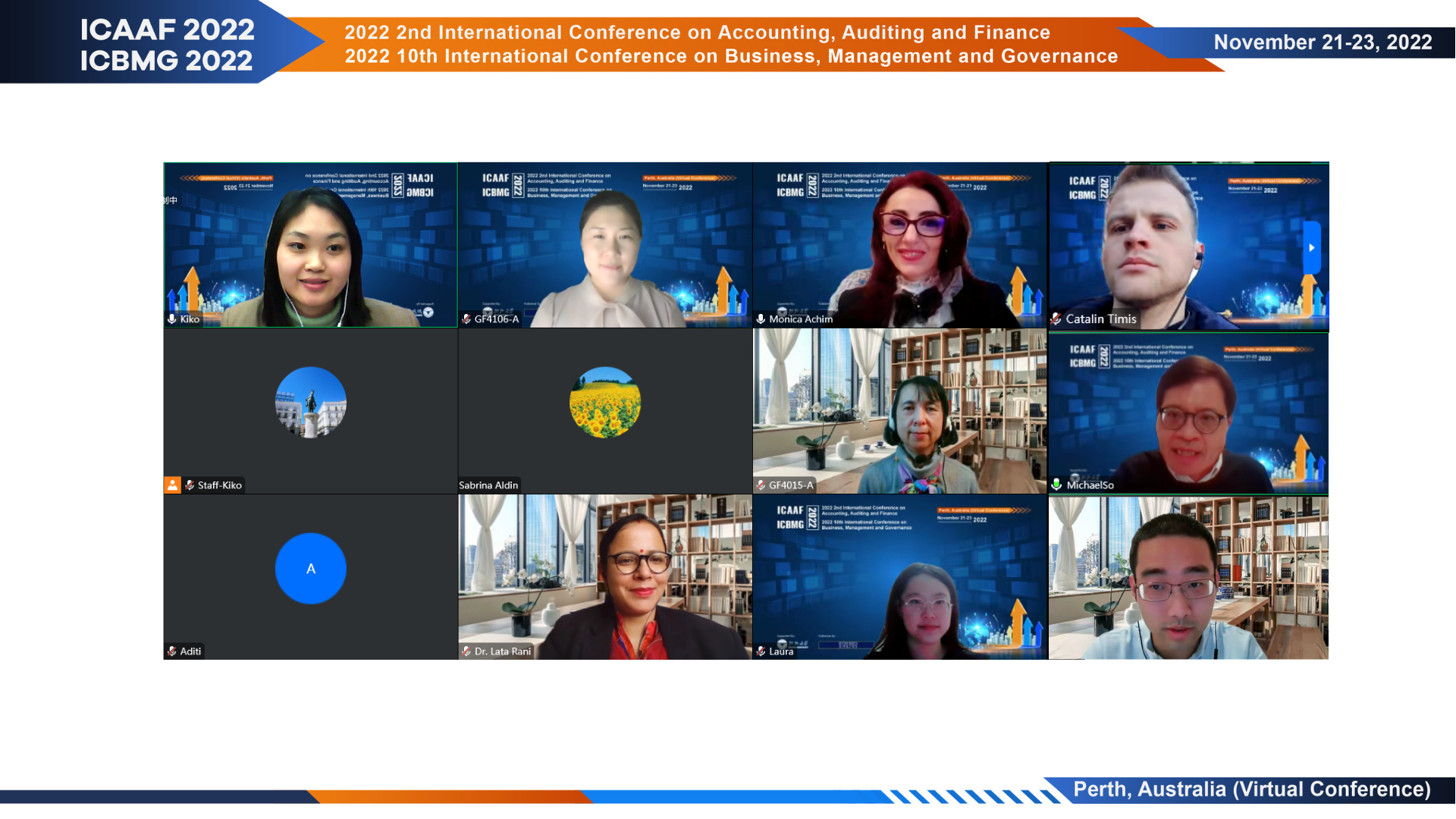 Best Presentations Awards
Technical Session 1 Finance, Banking and Investment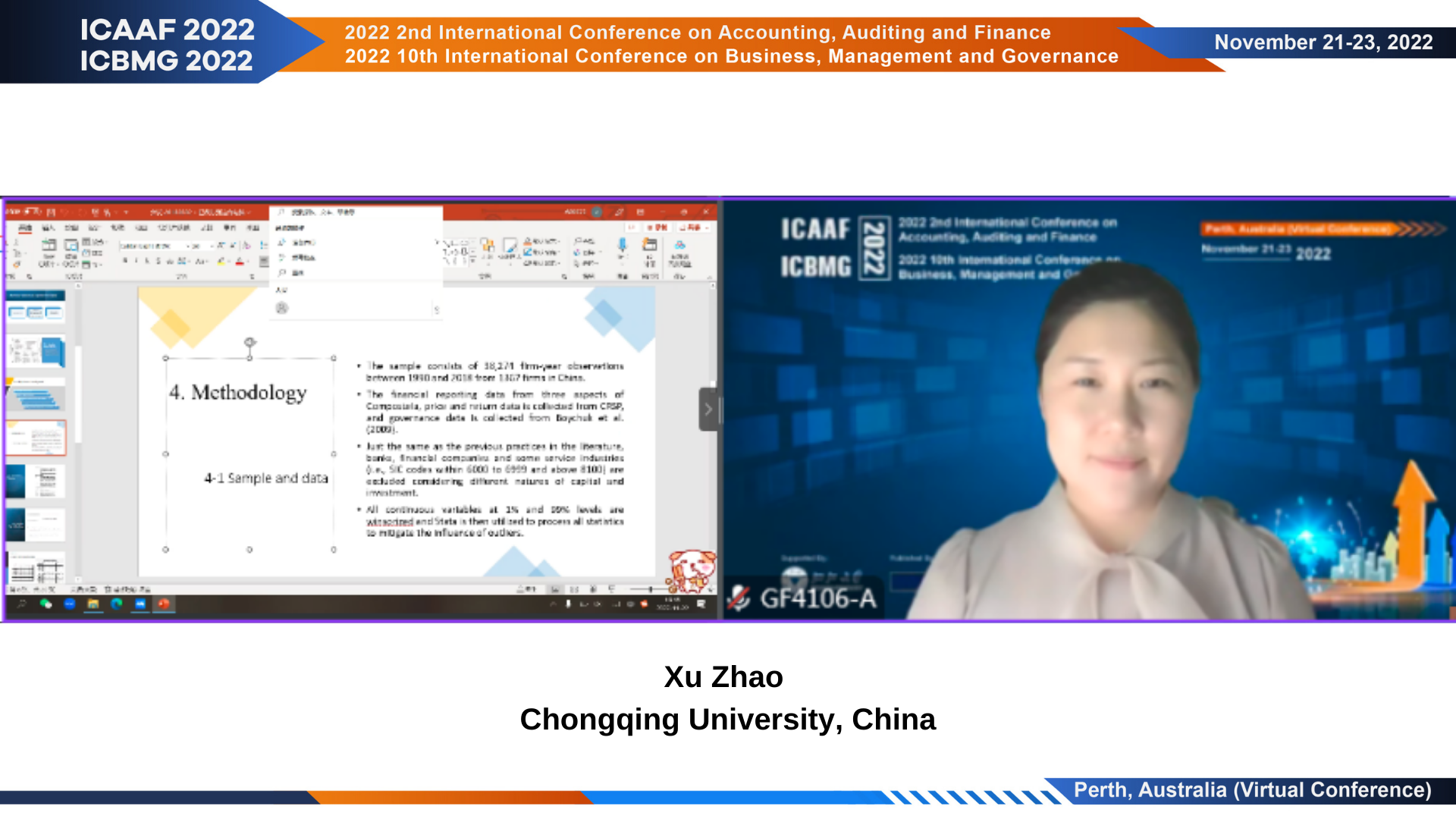 GF4106-A
Title: Firm Investment and Financial Autonomy: A Transaction Cost Economics and Firm Lifecycle Approach
Presenter: Xu Zhao
Affiliation: Chongqing University, China

Technical Session 2 Corporate Governance, Audit and Business Management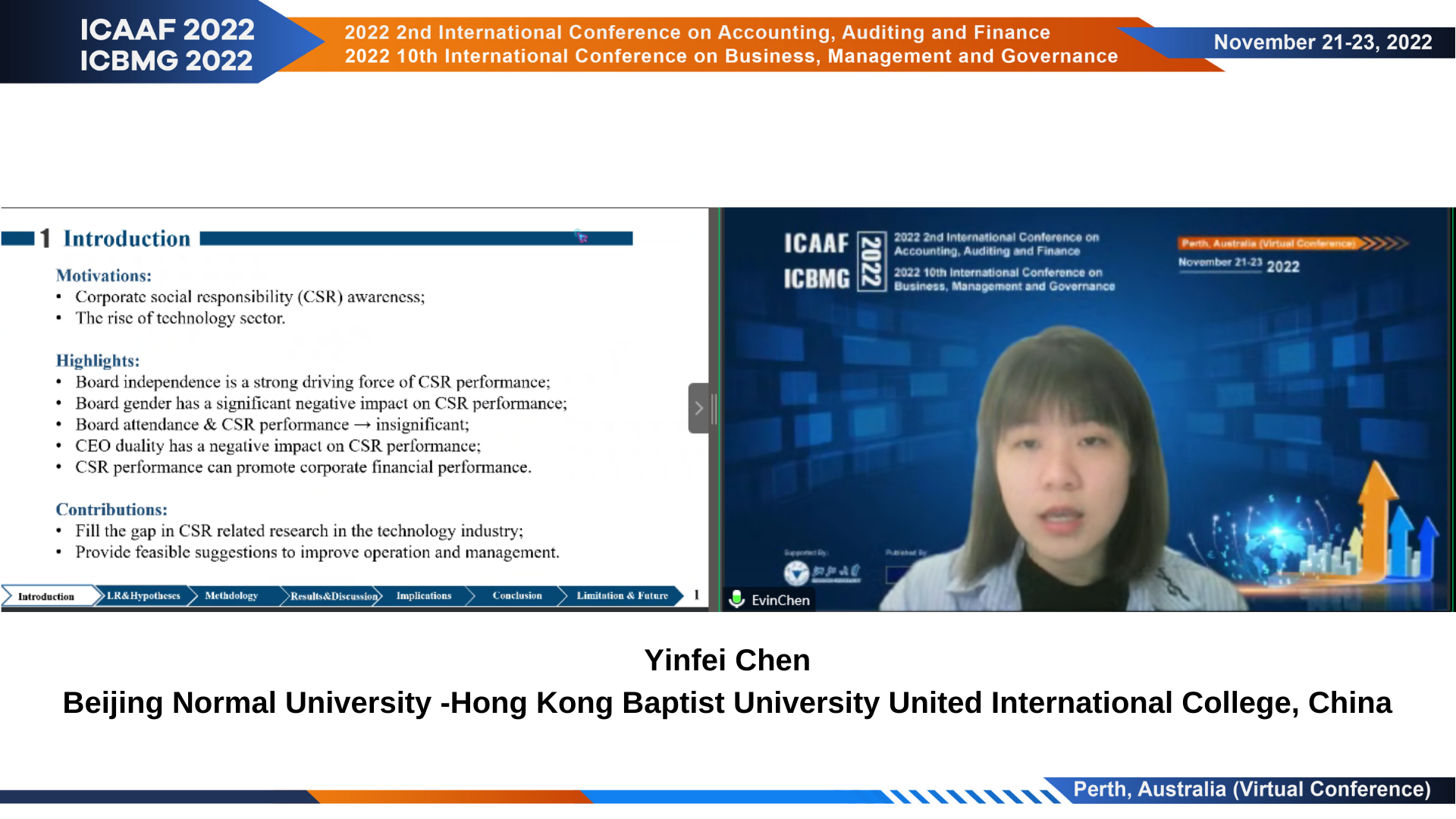 GF4009
Title: The Relationship of Board Attributes, Corporate Social Responsibility and Corporate Financial Performance in Chinese Technology-Listed Companies
Presenter: Yinfei Chen, and Yiming Chen
Affiliation: Beijing Normal University-Hong Kong Baptist University United International College, China

Technical Session 3 Applied Economics, Marketing and Advanced Management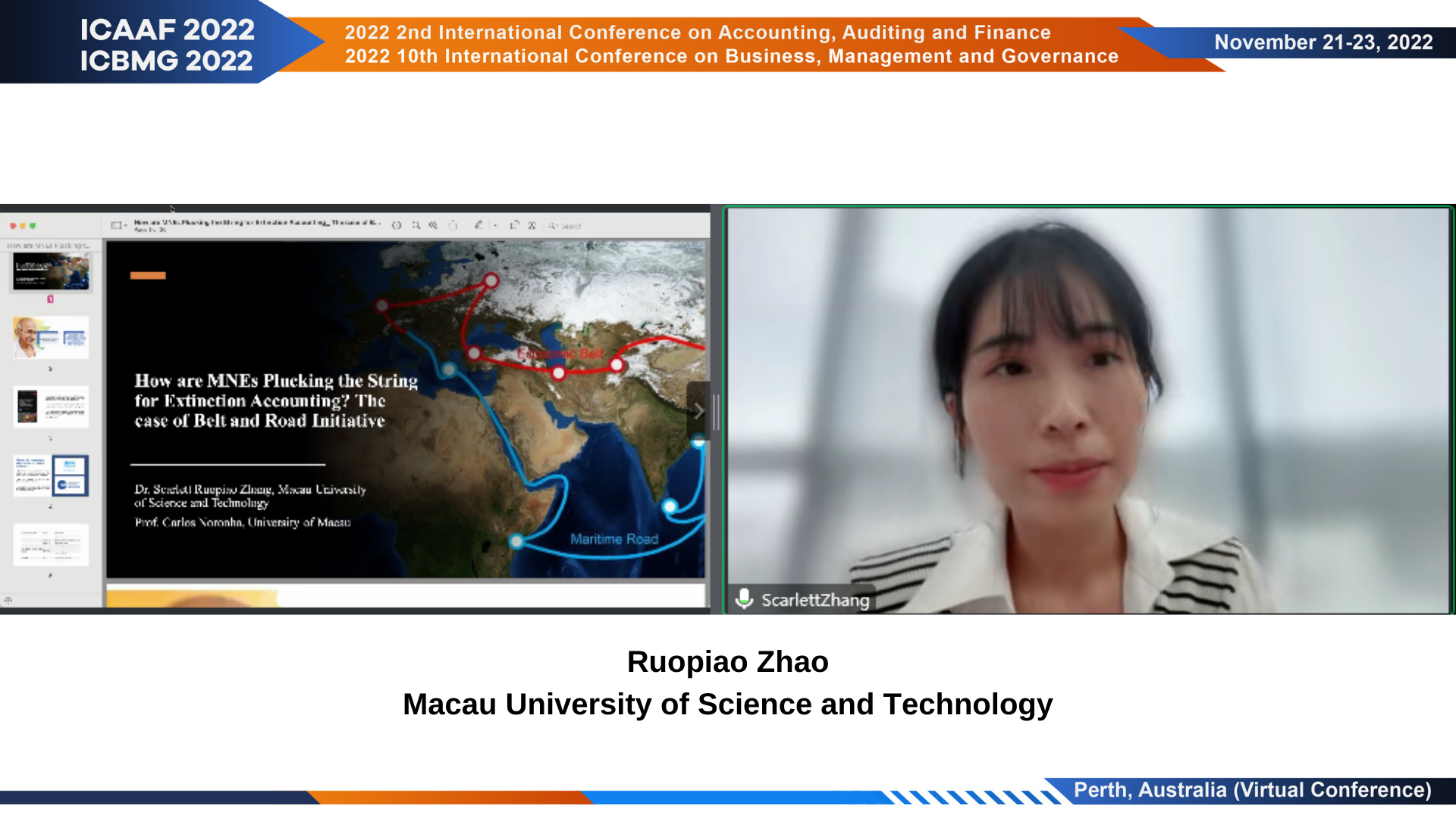 GF4007-A
Title: How are MNEs Plucking the String for Extinction Accounting? The case of Belt and Road Initiative
Presenter: Ruopiao Zhang
Affiliation: Macau University of Science and Technology, China