Invited Speakers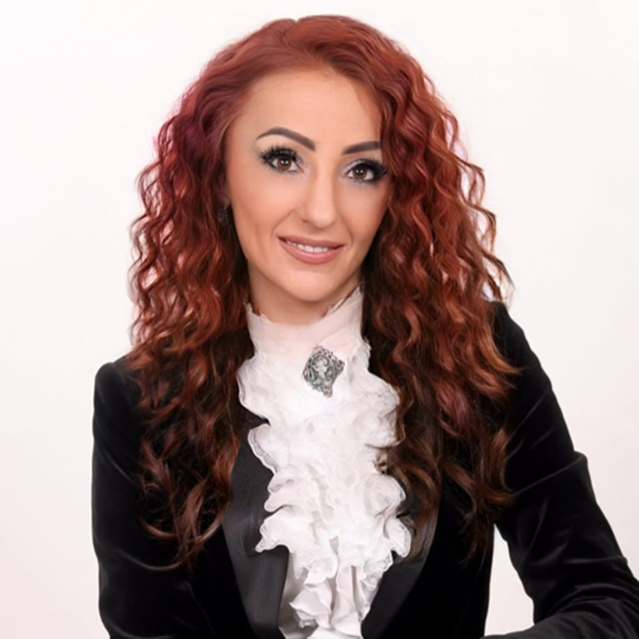 Dr. Monica Violeta Achim
"Babes-Bolyai" University Cluj-Napoca, Romania
Monica Violeta Achim is full professor and doctoral supervisor in the field of Finance at the Faculty of Economic Sciences and Business Administration, Babeş-Bolyai University, Cluj-Napoca. With over 24 years of experience in academia, she has published as author and co-author over 150 scientific articles and 25 books. Her most recent reference work is the book Economic and financial crime. Corruption. Shadow economy and Money laundering, published in co-authored by international publishing house Springer. In 2020 she obtained the Award for Excellence in Scientific Research at Babeş-Bolyai University, Faculty of Economics and Business Administration, Cluj-Napoca. Romania, as a recognition of the results obtained in the research activity. She leads a big grant titled "Intelligent analysis and prediction of the economic and financial crime in a cyber-dominated and interconnected business world", conducted over the period 2021-2023, financed from the Romanian Ministry of Education and Research. CNCS - UEFISCDI. project number PN-III-P4-ID-PCE-2020-2174 (www.fincrime.net).
Title: Economic and financial crime, sustainability and good governance
Abstract: The aim of this work is to stress to connectivity between the financial crimes and good governance, in order to achieve the most suitable sustainable development of the society. Governance issues are an integral part of sustainable economy while one cannot be about sustainability without accounting on strong measures to fight against financial crime. This work describe the evolution of various types of financial crime regarding its most spread forms of our days, respectively corporate frauds, corruption, tax fraud, shadow economy, informal entrepreneurship, money laundering, international informal capital flows, cybercrimes, cryptocurrency scams. Then its effects on sustainable development is highlighted on reducing volume of state budget, volume and quality of public services, the degree of business development and performance, reducing the soundness of financial-banking institutions, and eventually reducing the level of poverty and social inequality. In order for the measures to combat financial crime to be effectively applied, knowing the profile of the fraudster is extremely important. The types of countermeasures that should be adopted by a good public and corporate governance are presented in details, as well. The role of preventive measures in the form of investments in anti-fraud programs and investments in education is underlined, as well.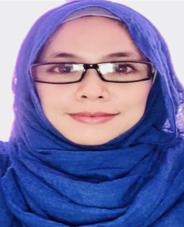 Dr. Norhayati Sulaiman
University College of Poly-Tech MARA Kuala Lumpur, Malaysia
Dr. Norhayati Sulaiman is a Senior Lecturer in the Faculty of Business, Accountancy and Social Sciences. Prior to this, she has gained considerable experience in the area of accounting, finance and business, across the public and private sectors. She currently fulfil the role of Practical Training Coordinator for the Accountancy School. She is also involved in postgraduate supervision. Her teaching largely addresses areas of financial management, corporate finance and investment analysis. She serves on numerous international and national technical committees and review panels. She is appointed to a member of the auditor team of Malaysia Research Assessment Instrument under Ministry of Higher Education Malaysia. Her research interests span areas of financial management, financial knowledge, financial resources, corporate finance and financial skills. She has presented her research at several international conferences. Currently, her research collaboration involves the role of personality traits, technology skills and competency among external auditors. She is available to any organisation to discuss issues relating to her research interests.
Title: Financial Knowledge and Capabilities on Firm Performance
Abstract: This study aims to provide new insights for Small and Medium Enterprises (SMEs) concerning the value of financial knowledge and capabilities. Today's markets are increasingly complex and competitive. Firms need to be able to pivot within a constantly evolving market environment. Disruption in markets is becoming more common. In the light of these dynamics, it is argued that financial knowledge and capabilities are essential ingredients for firm success. Financial knowledge and capabilities may help firms to manage their financial requirements in a timely and effective manner, leading to better firm performance. Given the importance of SMEs and the economy a better understanding of the impact that financial knowledge and capabilities has is worthy of study. This work is extended by introducing the firm's learning orientation as additional firm level variables. A contribution of this study is the development of a theoretical framework that maps out the relative strength of the relationships between financial resources, learning orientation and firm performance in the context of SMEs. An outcome of this study will be a framework that would assist SMEs identify the importance of financial resources, learning orientation and the advantages that can be utilised to sustain their firm's performance. With only a small number of SMEs surviving especially in the first years of the firm life-cycle such a contribution has practical value to new and emerging SMEs.